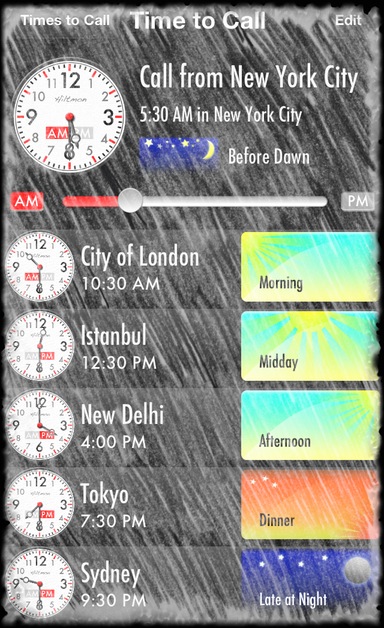 "Ring Ring"
…
"Hmmmm Hello"
…
"Er Hi Mum"
…
"Mum"
…
"MUUUM"
…
"Do you know what the time is?"
…
"I know it's after work in Sydney, but it's 3AM here in New York"
…
"Yes I was sleeping"
…
"No, no, I'm awake now"
…
"Just please check the time before you call"
Never know when is the best time to call people overseas?
TimeToCall is coming soon for the iPhone and iPad.
Follow the author as @hiltmon on Twitter or @hiltmon on App.Net.