Friendly competition, another reason to love this community.
The gang at App.Net just released their new integrated stream marker feature.
The first response I see (at the top) is from Manton Reece (TW: @manton, ADN: @manton), the maker of Tweet Marker that competes with this feature, congratulating them on their implementation.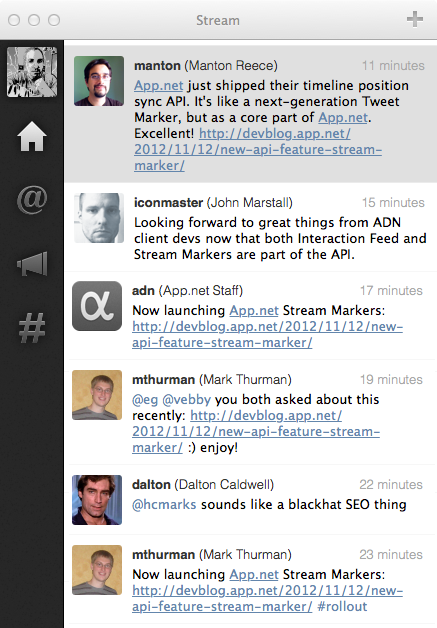 Screenshot off App.Net using Wedge.